Capital
Committed financial capital from Brightstone's founding partners, including Vanke, one of the world's largest real estate developers and service providers, enables the firm to acquire and warehouse real estate assets in advance of investor participation. The firm's financial capital is complemented by the substantial intellectual and relationship capital of Brightstone's other founding partners, who bring over 85 years combined commercial real estate experience to serve clients.
Structure
Brightstone's hybrid model provides investors with an attractive alternative to both fund-based and in-house approaches. Unlike commingled, closed-end funds which aggregate blind pool commitments from investors, Brightstone will acquire and warehouse acquisitions, providing investors with direct, transparent access to assets and mitigating "J-curve". Unlike in-house approaches, the Brightstone team provides investors with cost effective access to direct investments as well as on-going access to its network of local experts, industry research and operational infrastructure that optimize asset management while providing incremental investment opportunities. Operating with the transparency and fiduciary discipline of an asset manager, Brightstone's model makes its investors both clients and partners.
Ownership
Brightstone's model provides clients with greater flexibility to own commercial real estate investments tailored to their specific needs, including a wide range of deal types, asset categories and hold periods. Co-investment by the firm's founders ensures alignment and creates a true partnership with clients. Brightstone's capital and fiduciary commitment enable clients to assess risk holistically and invest confidently.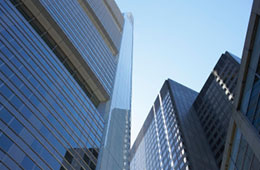 Capital commitments from Brightstone's founding partners provide investors with ready access to real estate investments while enhancing structural flexibility and alignment of interests